Residential apartment homes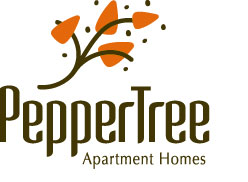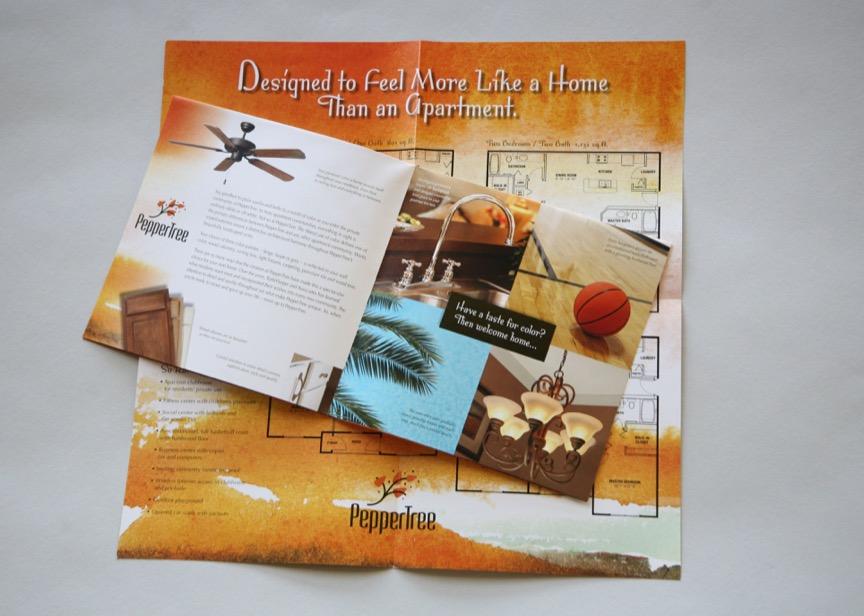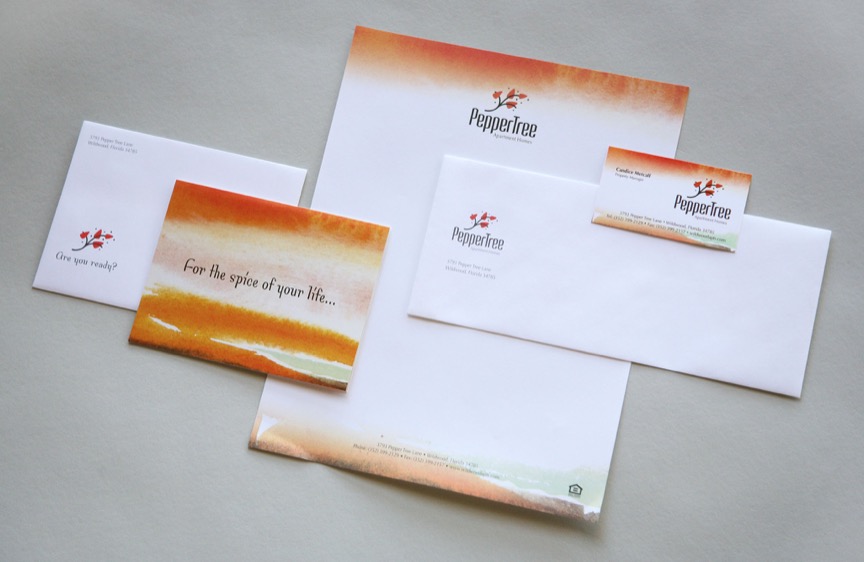 FLOOR PLANS FOR ON SITE SALES FORCE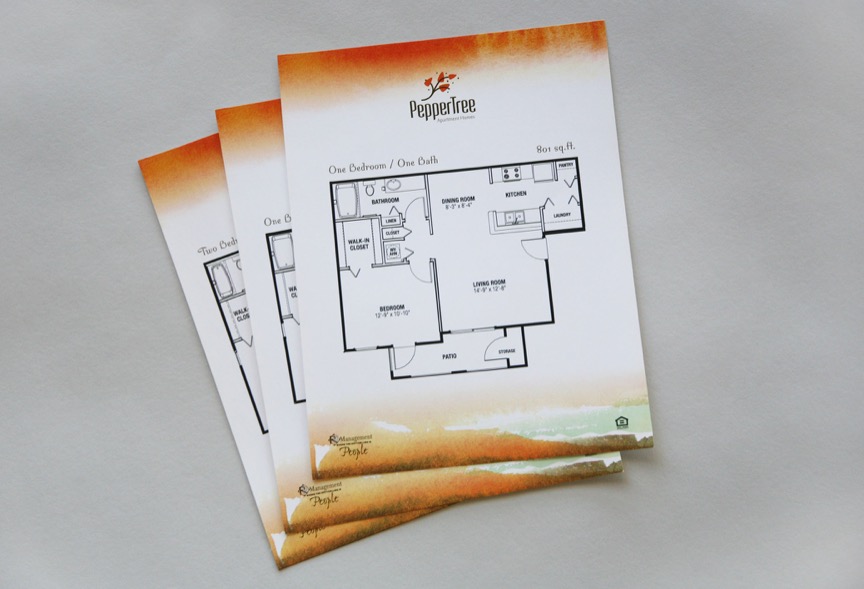 PROJECT DETAILS:
CLIENT: Rath/Harper & Associates
OVERVIEW: Based in Tampa, FL, they bring more than 30 years experience in developing and managing fine apartment communities throughout Florida. They have a reputation for innovative design, value-oriented construction, and responsive, professional on-site management. Peppertree is one of 5 communities on which we assisted.
THEIR CUSTOMER: For Peppertree, the focus was young professionals and families in the Wildwood, FL area. This customer is looking for a more luxurious apartment with more amenities. Tenants are most likely employed at the large retirement village and hospitals nearby.
SERVICES:
We begin marketing for each new apartment community with a sit-down, information-gathering meeting. This gave us insight into their customer and a sense of place for each new community. Colors, fabrics and furniture styles from the interior designer were provided as inspiration for the initial logo design and the establishment of a brand identity. The full marketing package included:
Logo design
Sales brochure
Stationery suite
Sales Center graphics
Direct Mail postcard
Site plans and floor plans
Billboard
Website graphics provided to their web team