We are far more than
your graphics studio.
​Delta Blue Studio is truly your marketing partner. Call on us for whatever advertising, marketing or public relations project you have and know that we will deliver a unique creative solution. It's not only how well we do that, it's how we do that that sets us apart from typical design firms.
​First, we ask questions. We dig. We listen. We absorb your insights about your customer. We research. We explore. We collaborate. Then we problem solve creatively. Most importantly, we make the process easier for you with clear communication and on-time deliverables. And what you'll end up with is branding and marketing that creates a memorable experience for customers and keeps them coming back again and again.
---
The right tools
for the job.
Two tools that help us help you are a Customer Persona and a Touchpoint Audit. Completing these steps helps bring Delta Blue up to speed, educates us about your customer, and helps us truly visualize who is "most likely to buy" your product or service, and why.
Customer Persona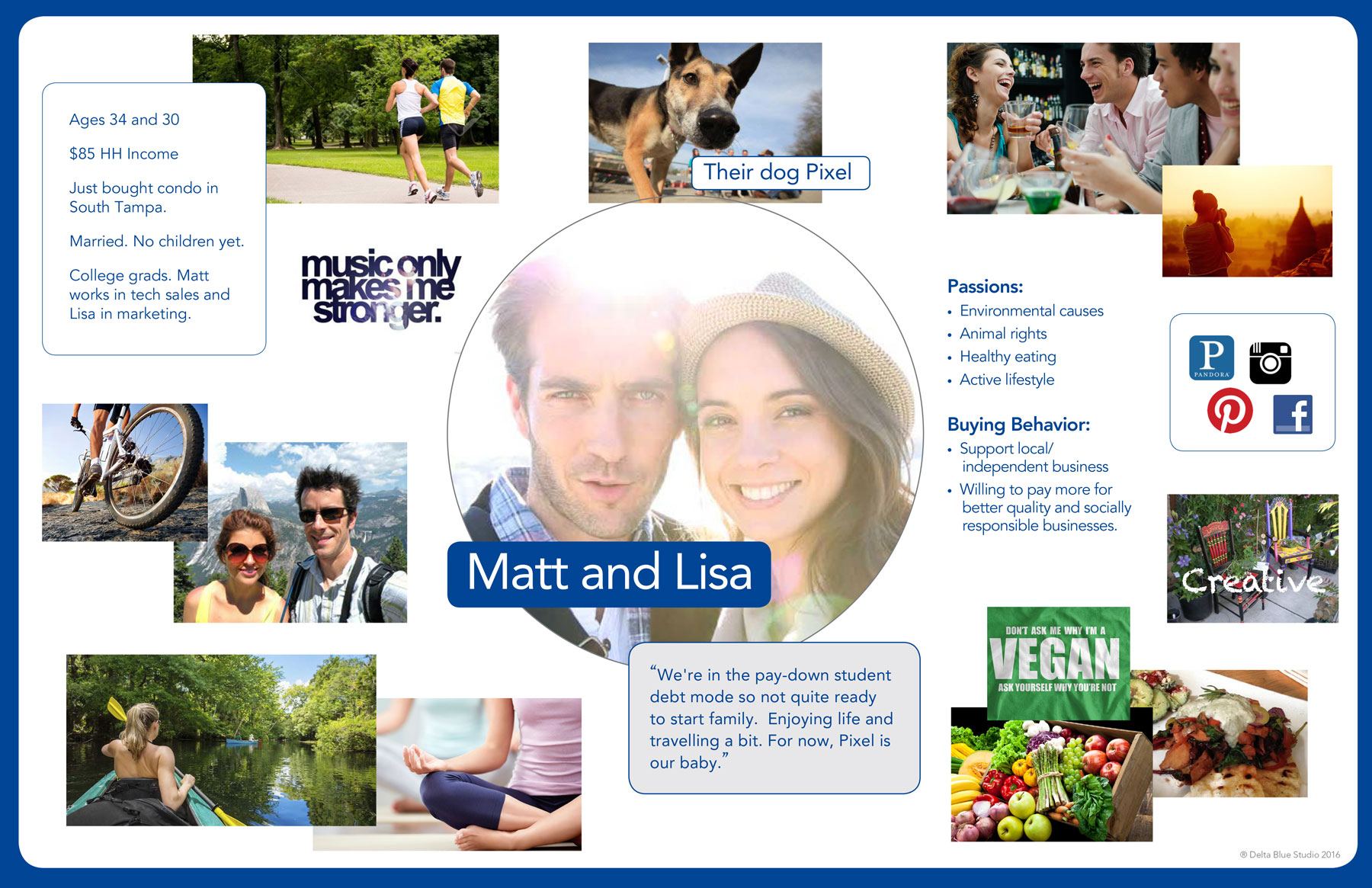 Click image for larger view
If you don't have a clear picture of your customer, you likely aren't getting the best return on your marketing investment. A Customer Persona helps us to put a name, face, and a buying behavior to your primary customer as well as subsets of likely customers. This tool helps us figure out how to reach your customers and how to talk to them in the specific ways that cause them to take action.
---
Touchpoint Audit
A "touchpoint" is any point of contact your customer has with your brand and its product or service. Are all of your touchpoints providing a consistent experience and message? A Touchpoint Audit will help decide. We collect everything you can share with us, review it, and seek out any inconsistencies or fragmented messaging. Then we can pinpoint problem areas and get to work resolving them.