Nonprofit anti-bullying initiative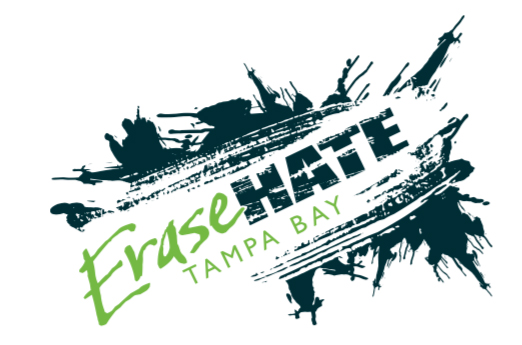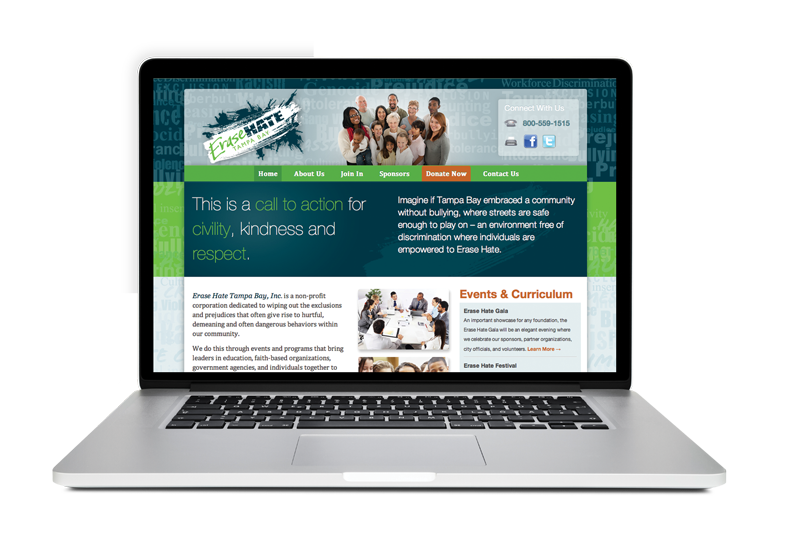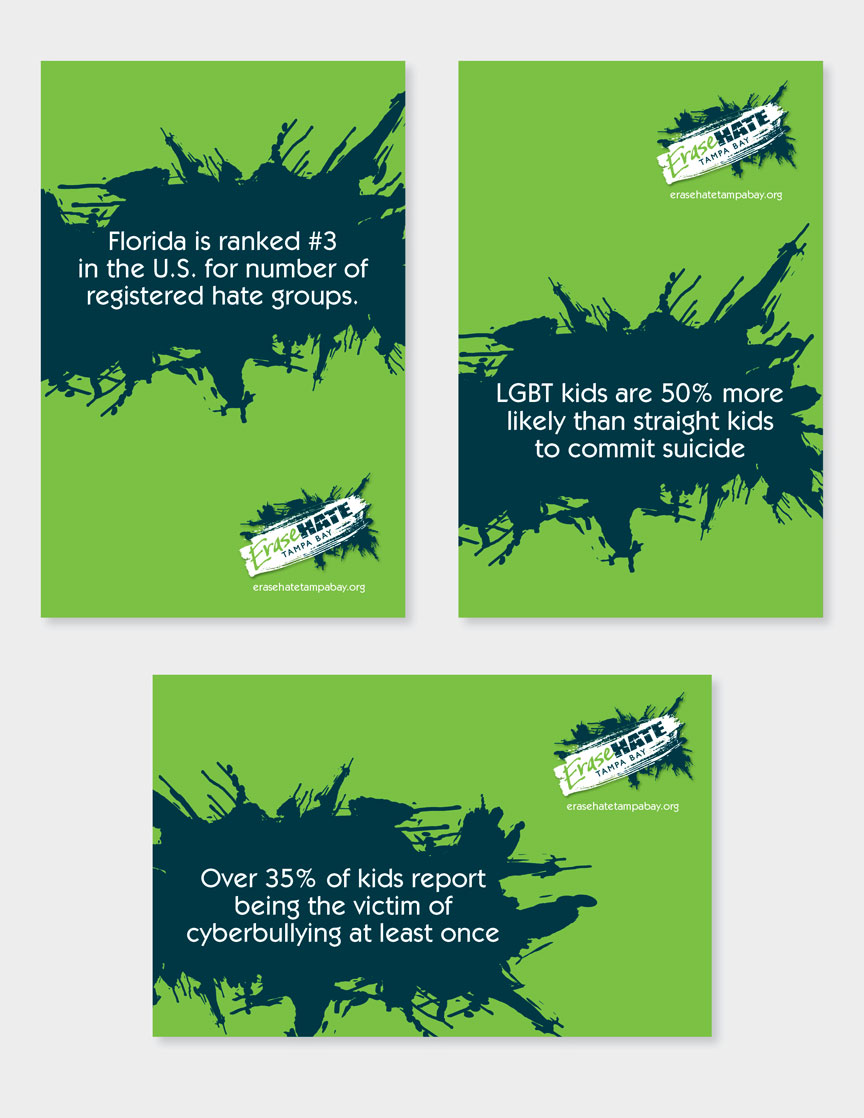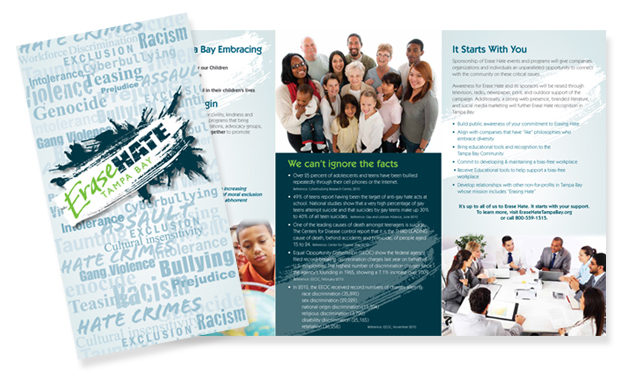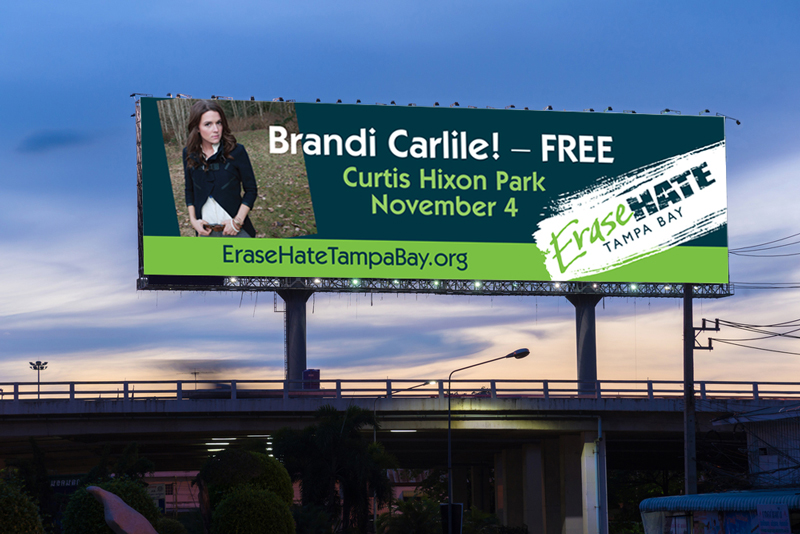 ANTI-BULLY TIP SHEETS FOR PARENTS AND KIDS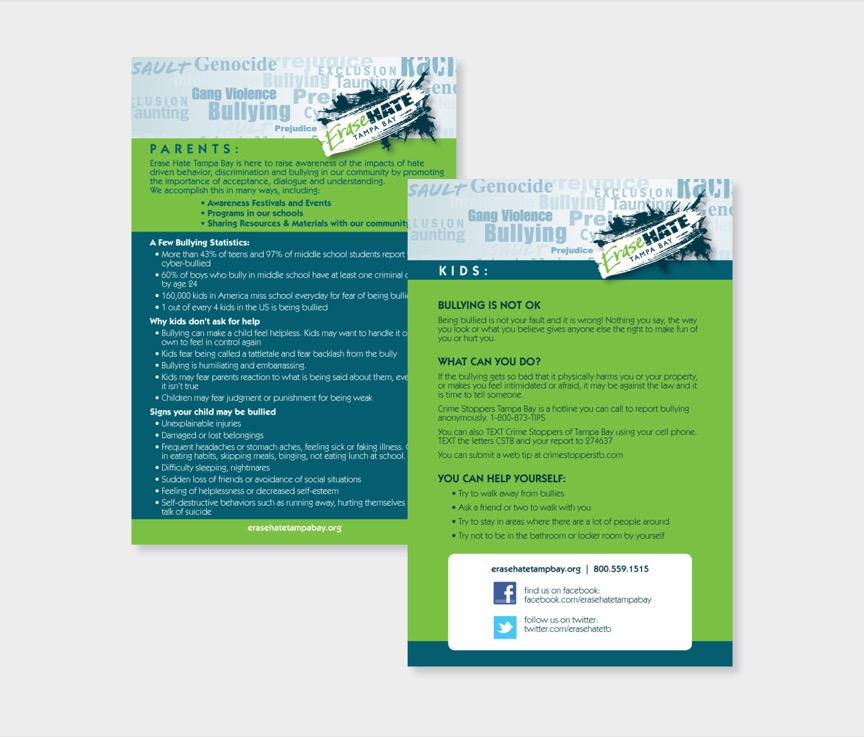 PROJECT DETAILS:
CLIENT: Erase Hate Tampa Bay, Inc.
OVERVIEW: This is a non-profit organization created as a call to action for civility, kindness and respect promoted through events and programs that bring leaders in education, faith-based organizations, advocacy groups, government agencies, and individuals together to promote diversity and cultural sensitivity.
THEIR CUSTOMER: Educators, faith-based organizations, parents, sponsors, and the general public. There are many customer profiles within this project and the pieces were targeted to reach them specifically.
SERVICES:
Logo design
Brochure
Website
Stationery suite
Print and web banner ads promoting the Erase Hate Festival
Power Point shells
Anti-bullying tips handout
Billboard
Onsite signs
T-shirt design