TV, Internet, Phone and Home Security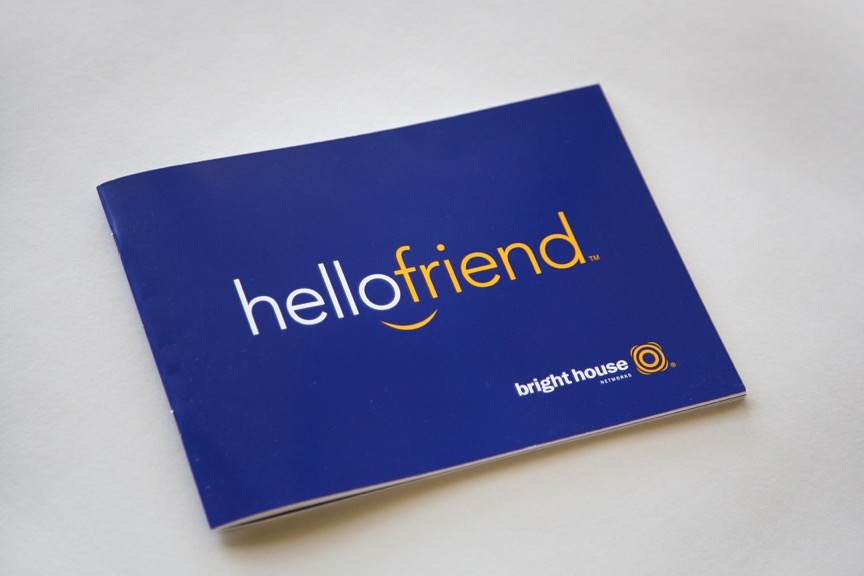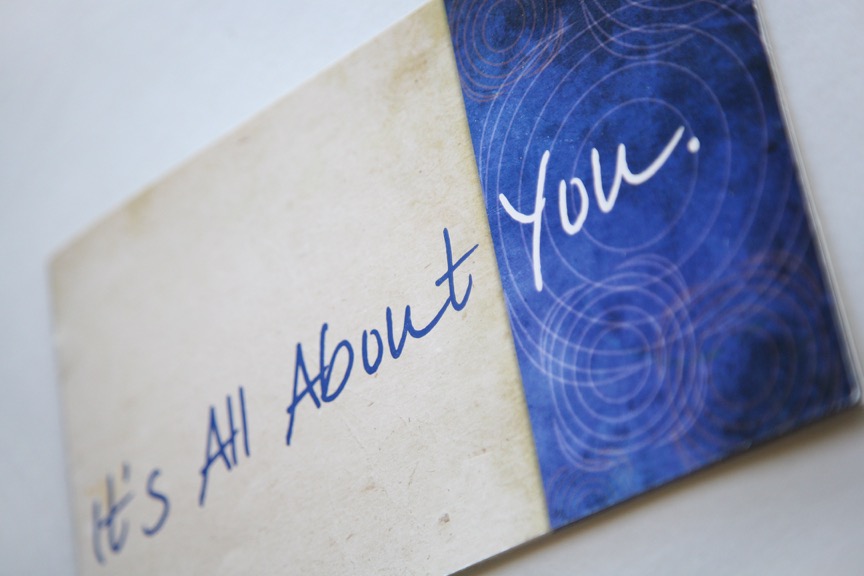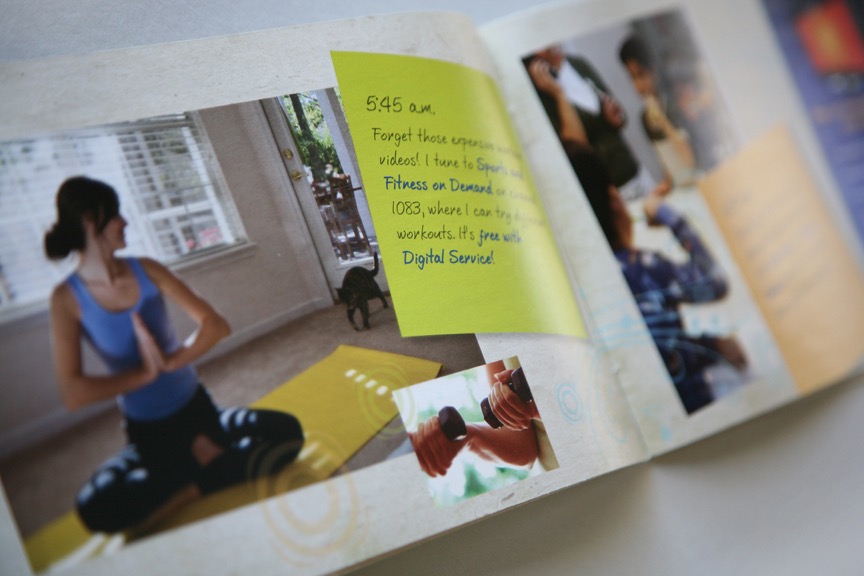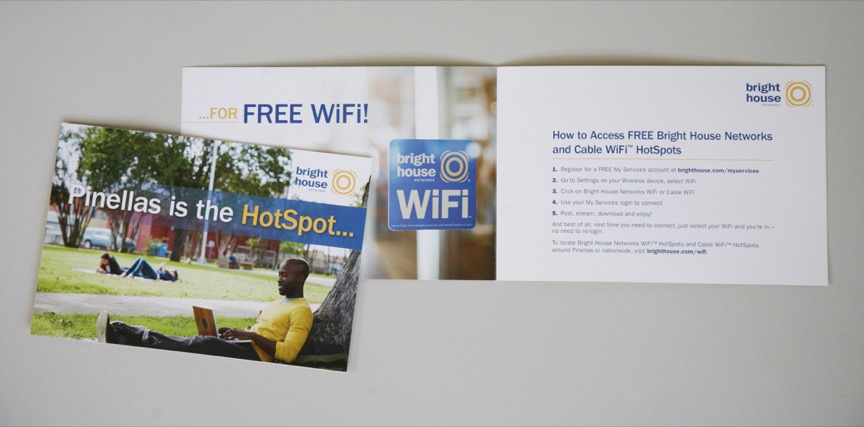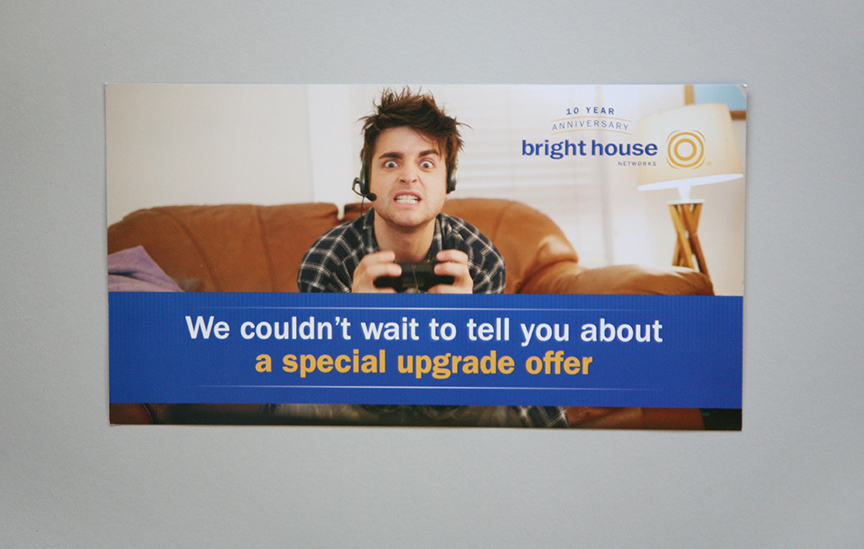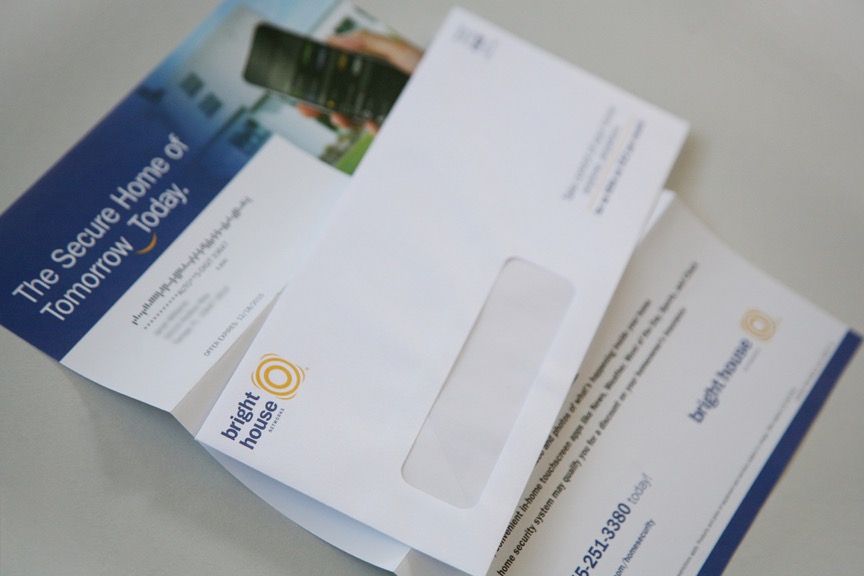 PROJECT DETAILS:
CLIENT: Bright House Networks
OVERVIEW: Bright House Networks provides digital television, high-speed internet, home security and automation, and voice services to residential and business customers within specific service areas of Tampa Bay/Central FL, Indianapolis IN, Detroit MI, Birmingham AL, and Bakersfield CA. They are the sixth largest cable Internet provider (based on coverage) in the United States.
THEIR CUSTOMER: Residential and business customers within the Bright House Networks service areas. They have several different subsets of customers within each geographic location. Their marketing is tailored to these customer groups.
SERVICES:
Welcome Guides
Direct Mail (monthly postcards, self-mailers and letters)
Print ads and digital web banner ads
Door hangers
Direct sales flyers
Sports team sponsorship ads and onsite signage
Posters (for demo centers and internal programs)
Logos (for internal programs, on demand programming)
Van wrap designs (for residential and business fleets, and special events)
Environmental graphics for demo centers, employee work areas, and sports venues
Bill inserts
Statement carrier envelopes
Wearables (tech uniforms and special event t-shirts)
Trade show displays
Rack cards and brochures
Website graphics provided to their web team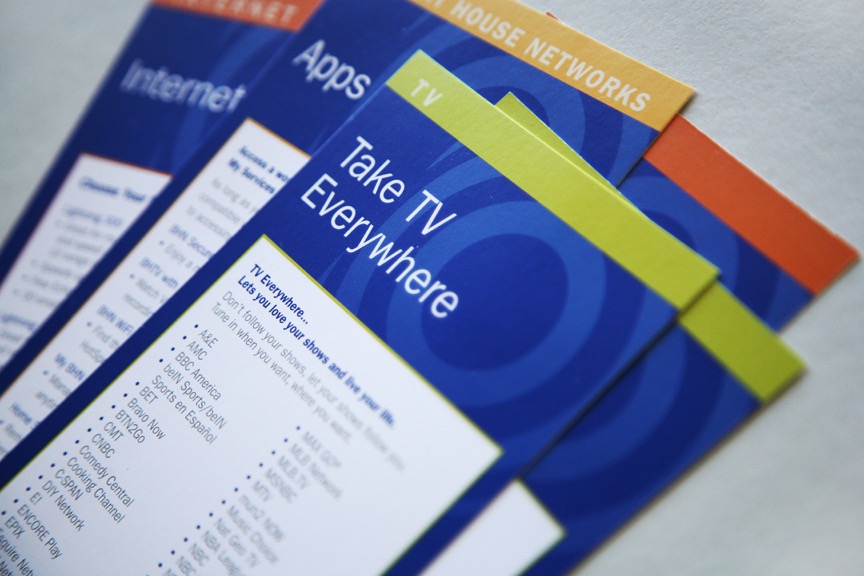 MARKETING TO FRIENDS & FAMILY
CUSTOMER CARE CENTER POSTERS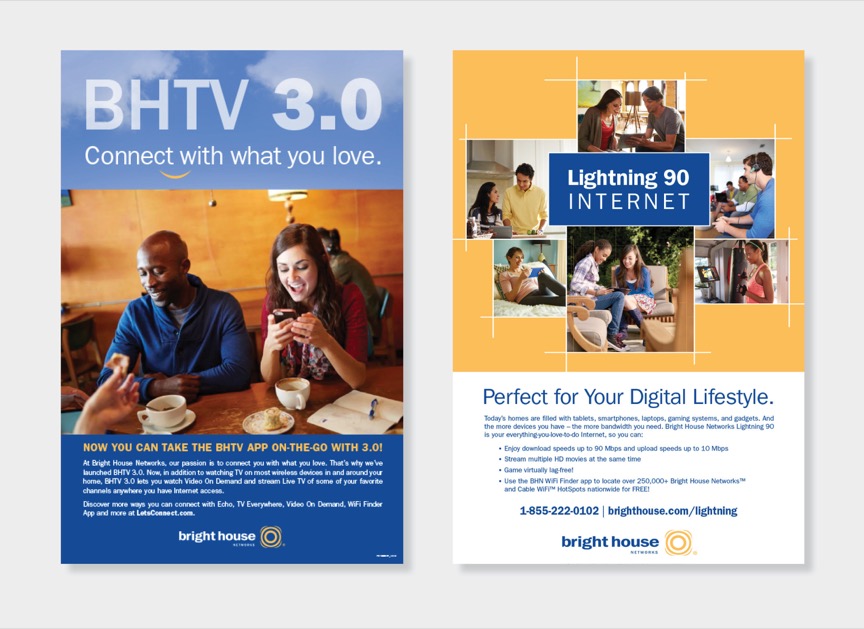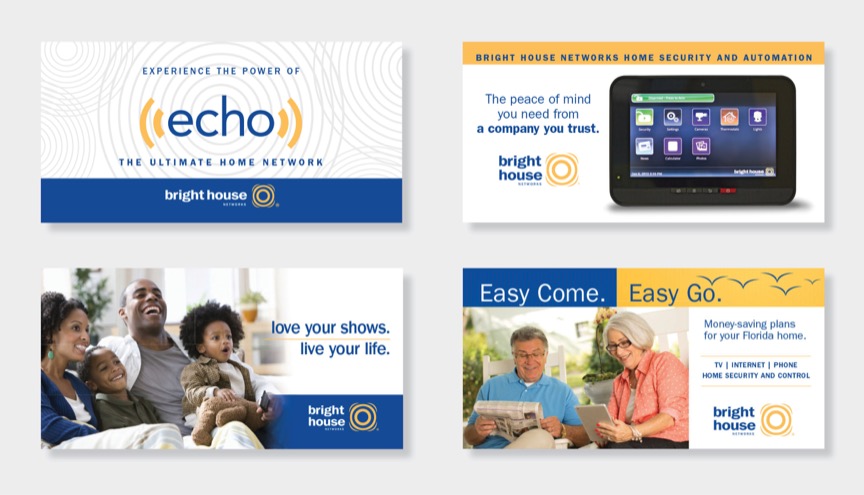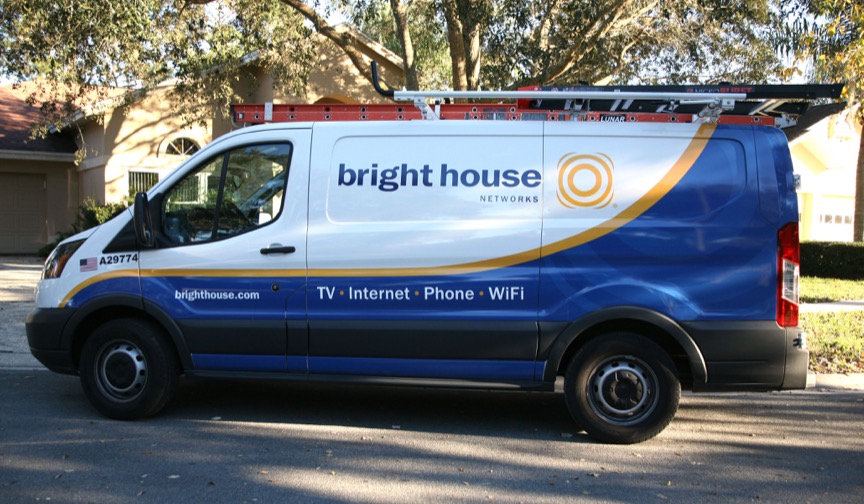 INTERNAL EMPLOYEE COMMUNICATION – POSTERS
SPORTS TEAM SPONSORSHIP MARKETING