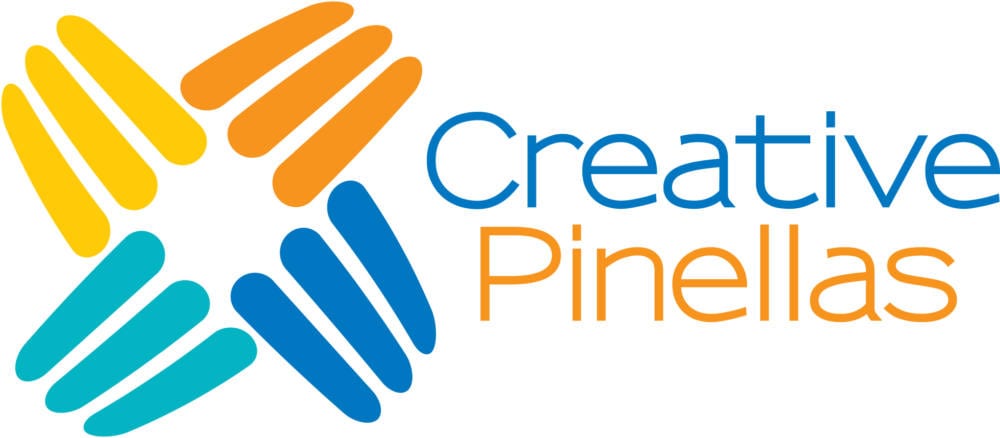 ARTS & CULTURE GUIDE 2019/2020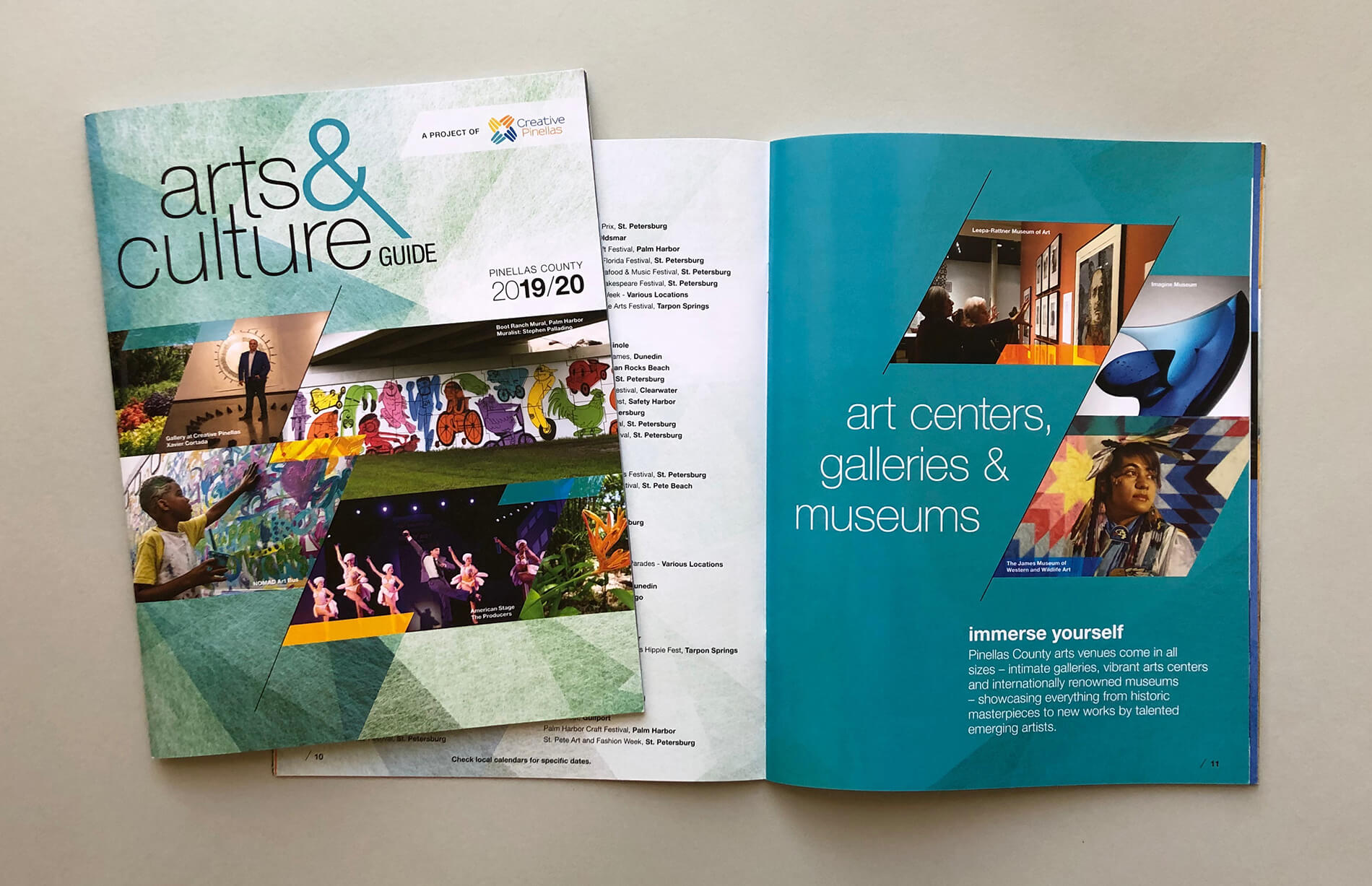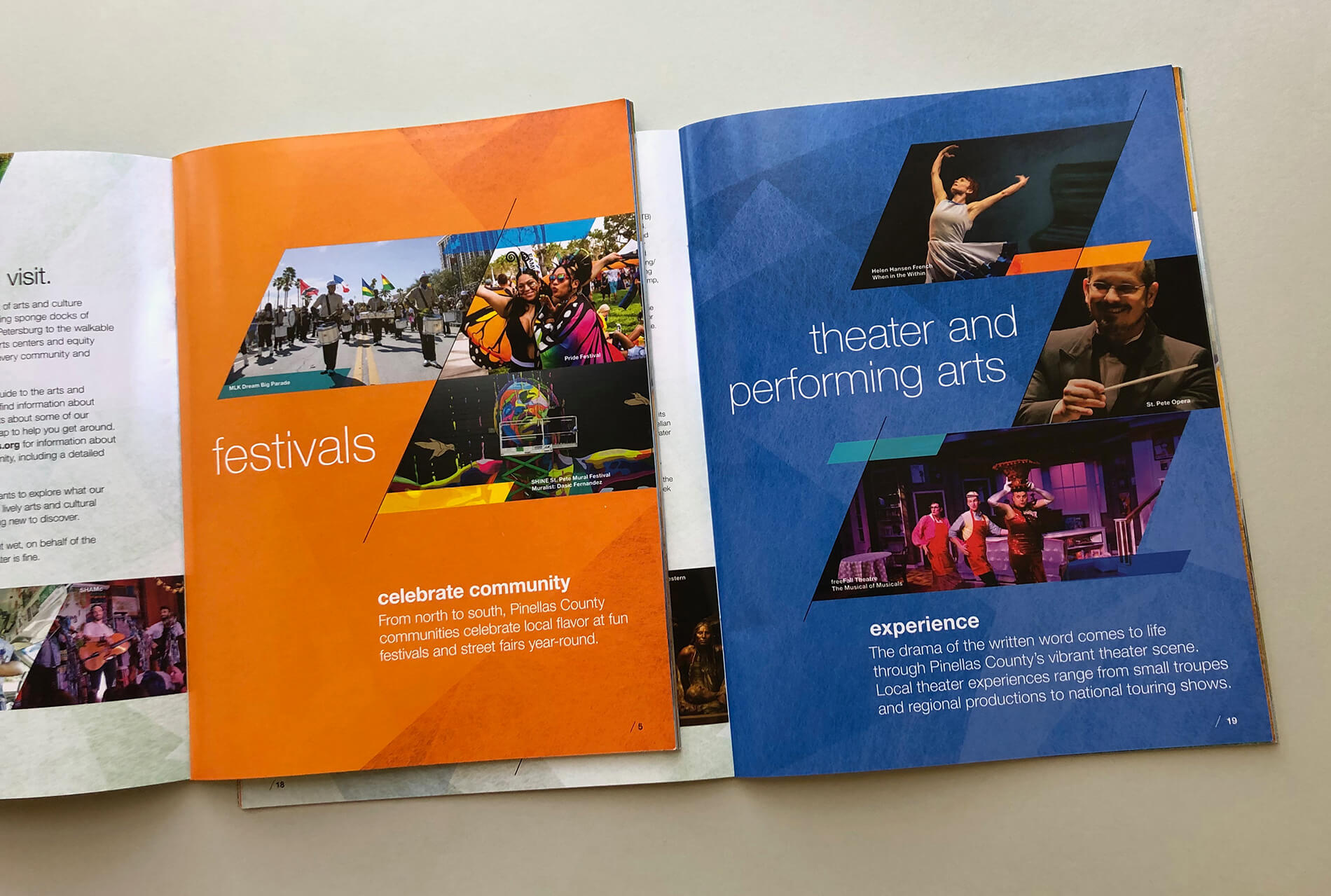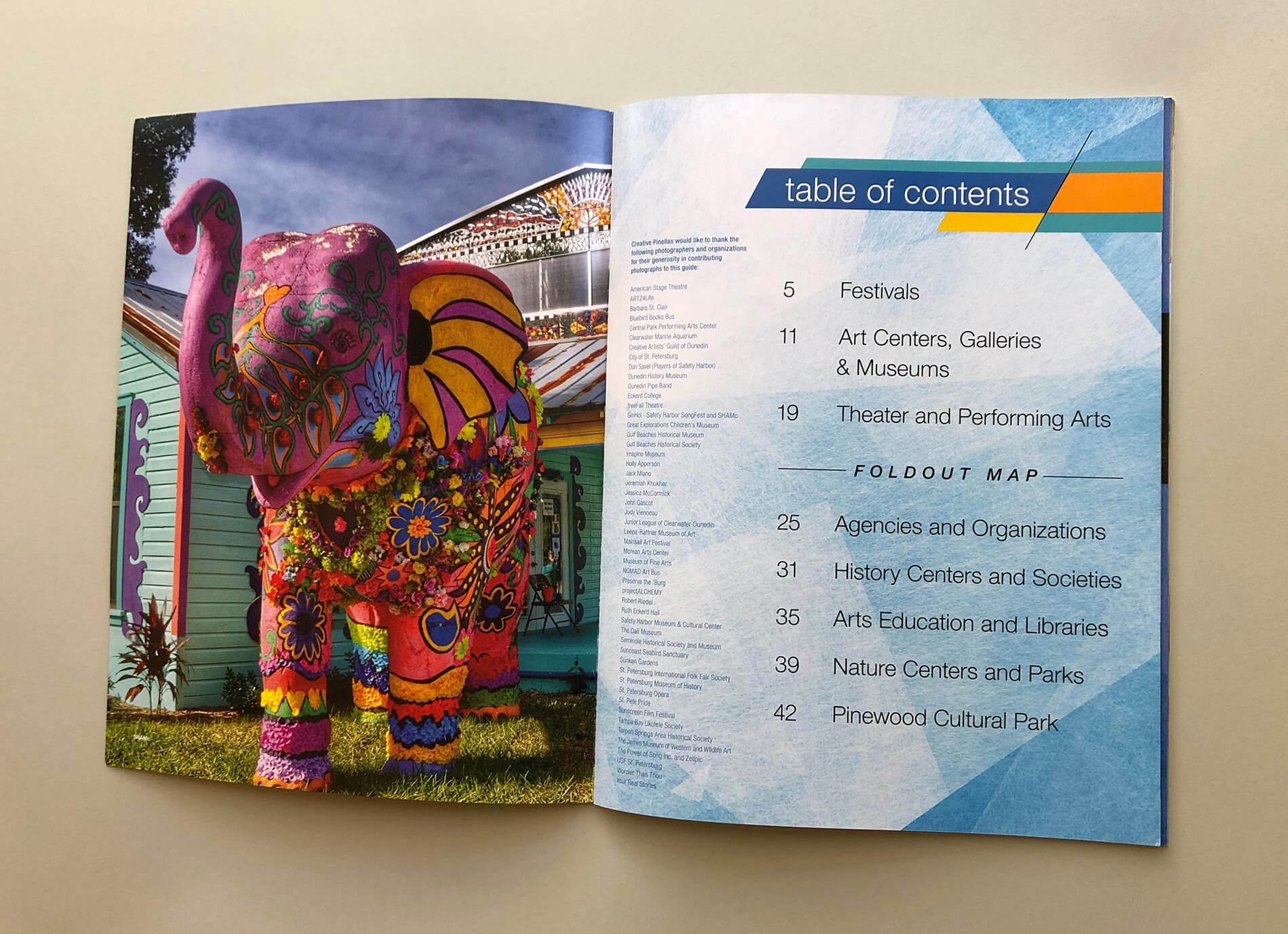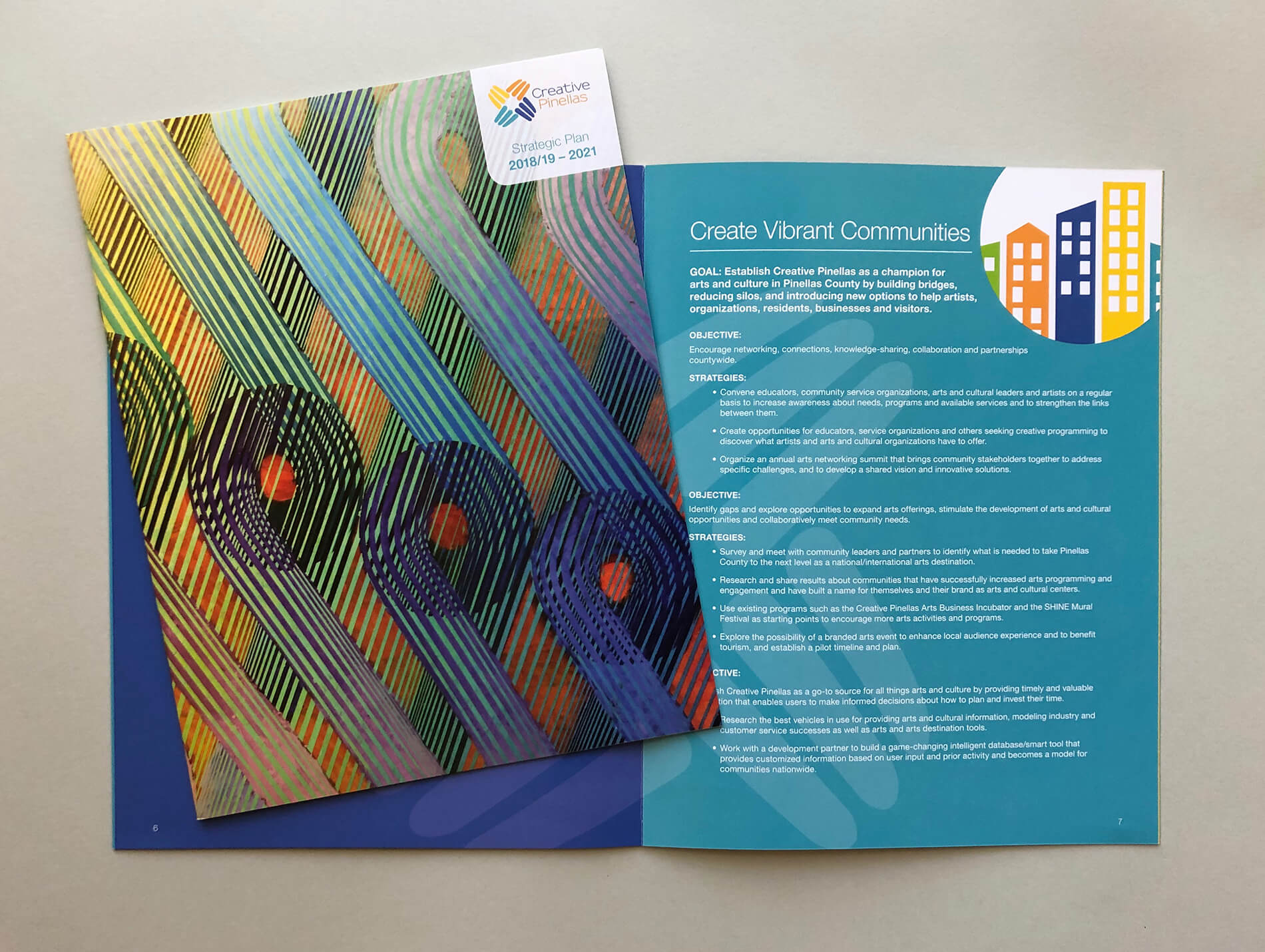 EMERGING ARTIST EXHIBIT LOGO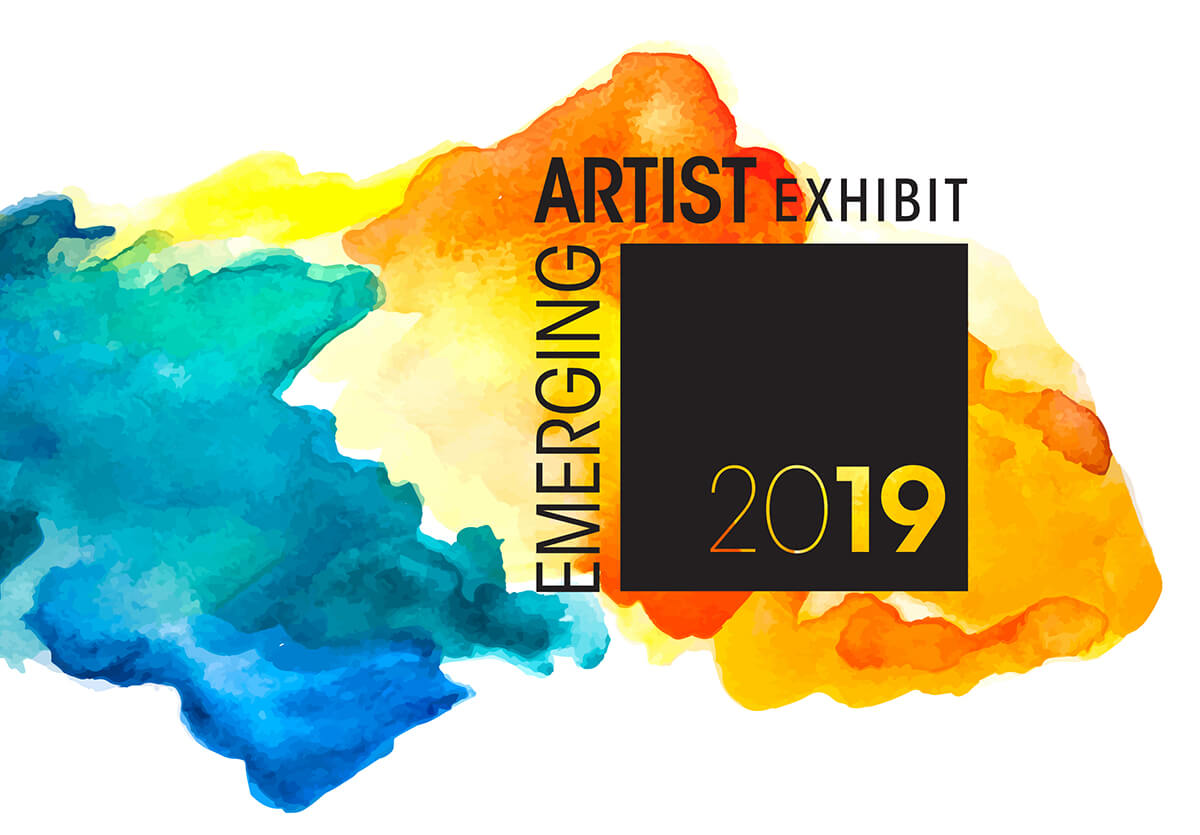 ARTS ANNUAL PROGRAM (BARREL FOLD DESIGN)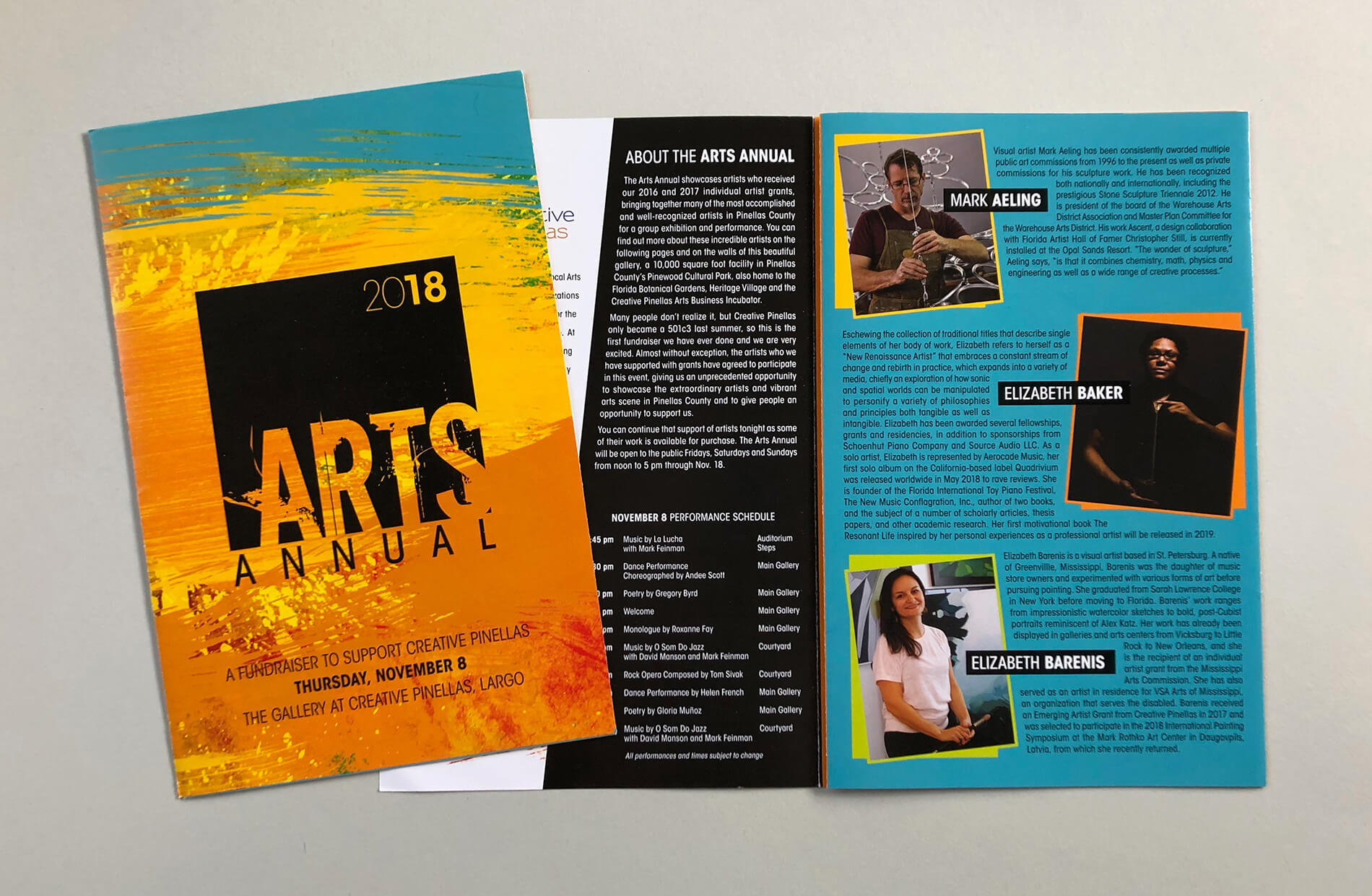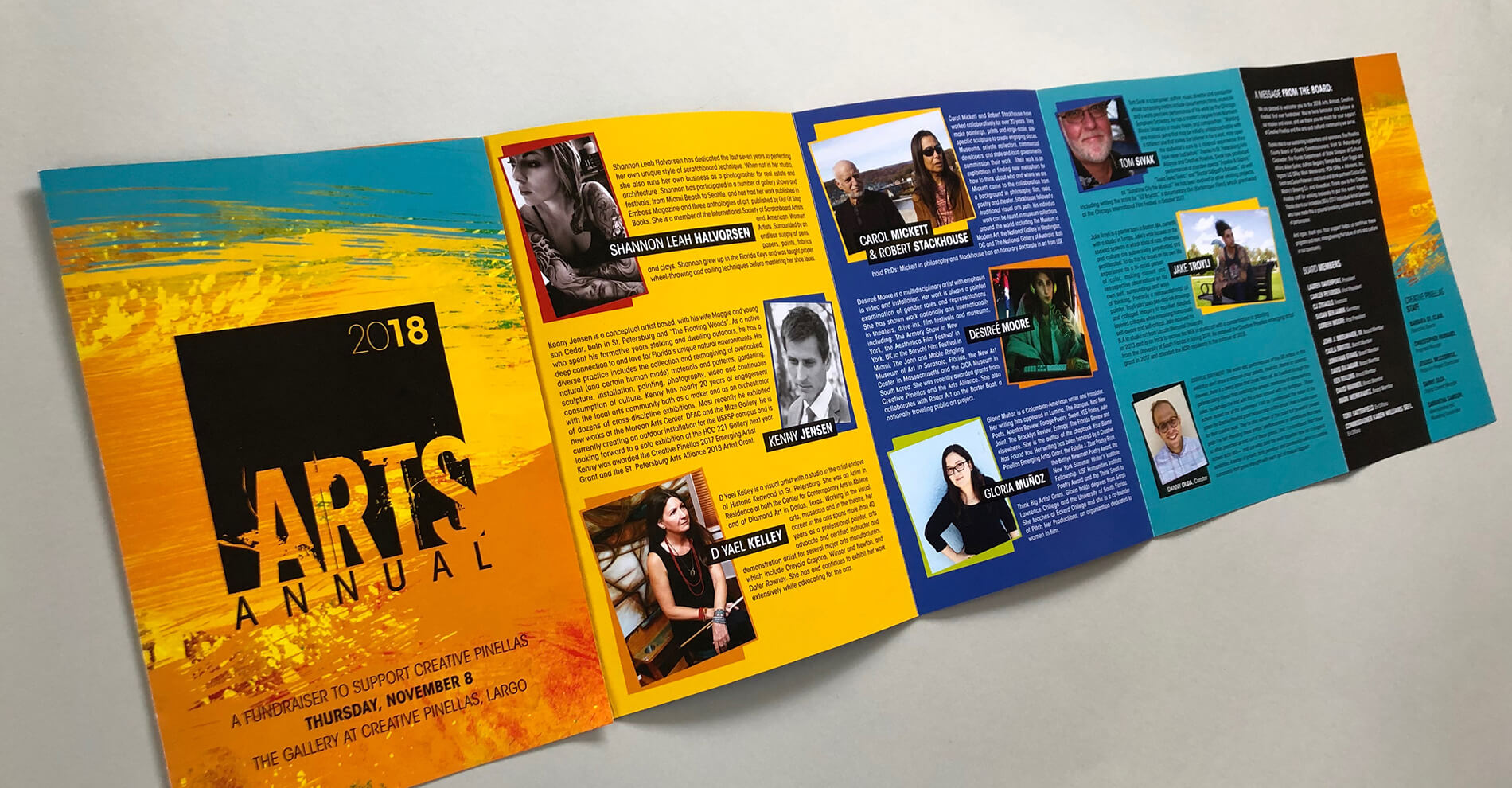 PROJECT DETAILS:
CLIENT:  Creative Pinellas
OVERVIEW: Creative Pinellas is Pinellas County's local arts agency, supporting artists, arts organizations and the arts and cultural community. They are focused on creating vibrant communities, encouraging creativity and innovation, supporting economic development, showcasing the county as an arts and cultural destination and making arts and creativity available to all.
THEIR CUSTOMER:  Artists, businesses, residents and art lovers of Pinellas County. International arts and culture patrons.
SERVICES:
Strategic Plan brochure*
Arts & Culture Guide
Emerging Artist Logo
Emerging Artist Program
Arts Annul Program
On-going creative support
*Cover art by Nathan Beard: Exit Music #46 (slowdown), Acrylic on panel 30″ x 40″.