MOFFITT CANCER CENTER 2020 ANNUAL REPORT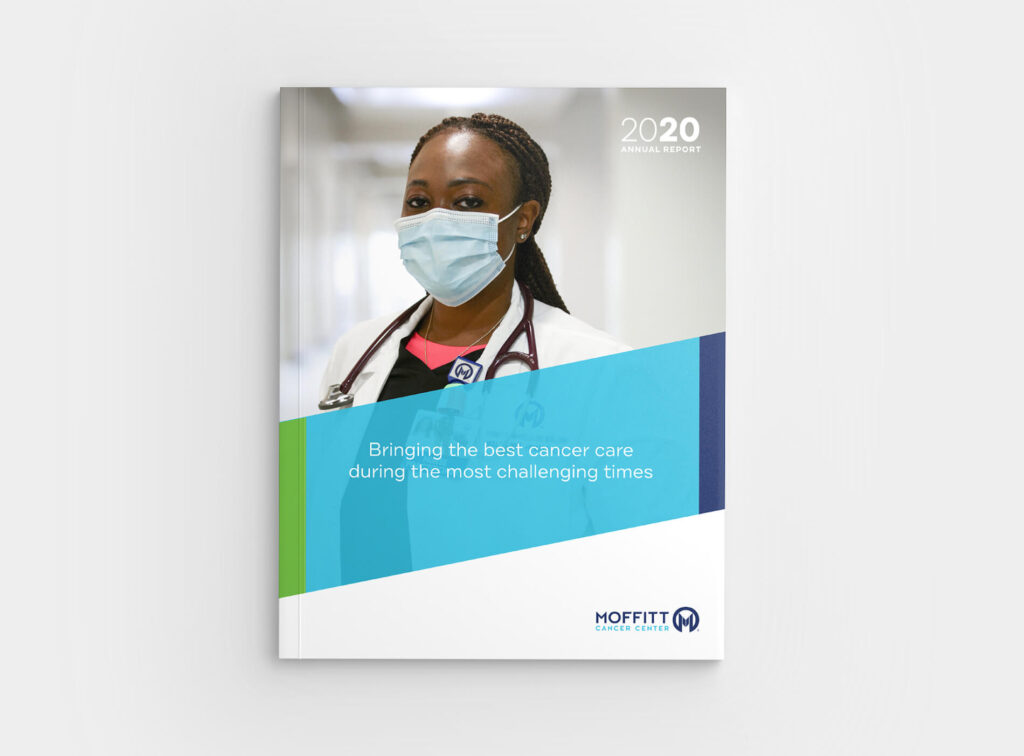 MOFFITT MEDICAL GROUP 2019 ANNUAL REPORT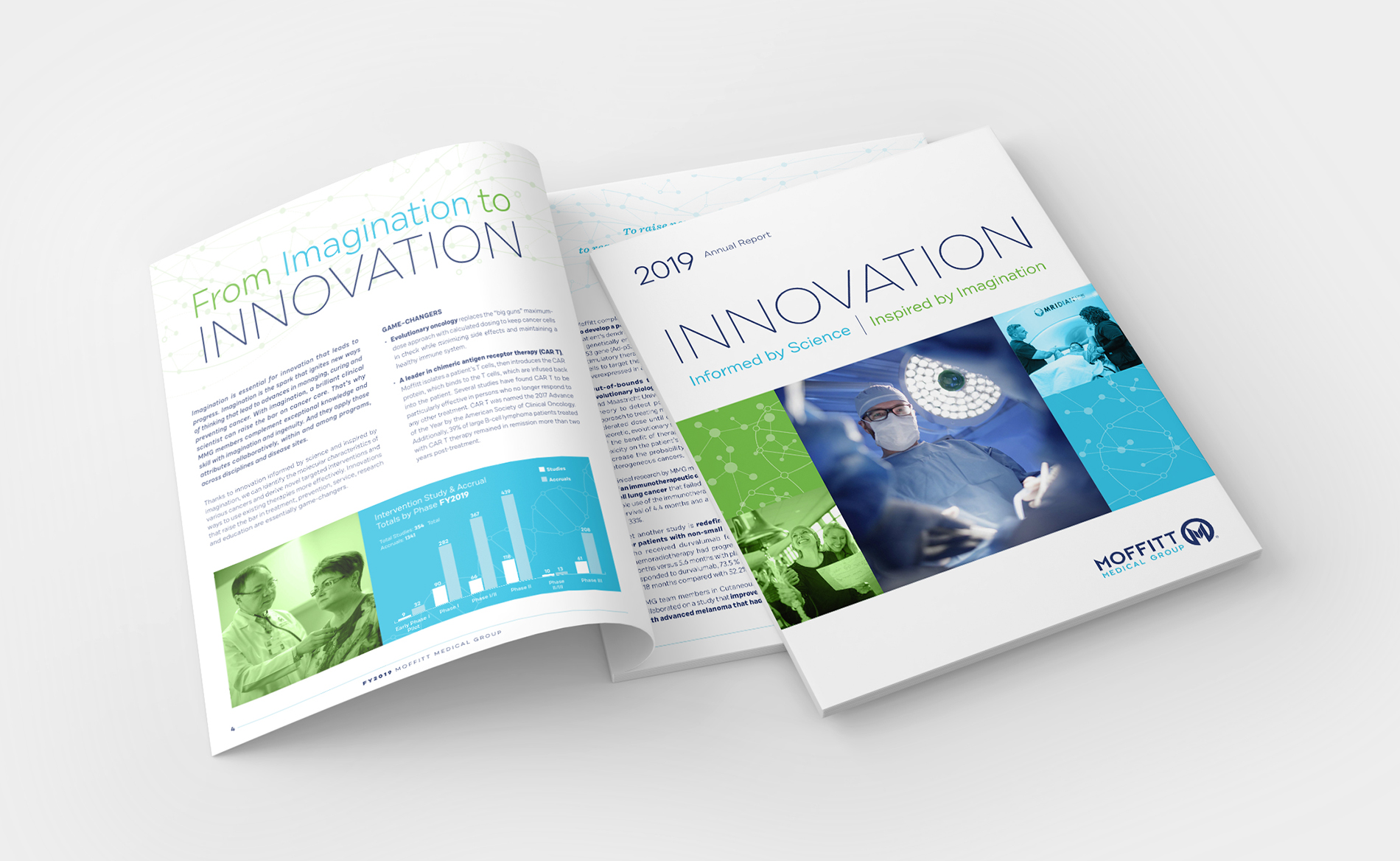 WOMEN IN ONCOLOGY AT MOFFITT – 2020 MAGAZINE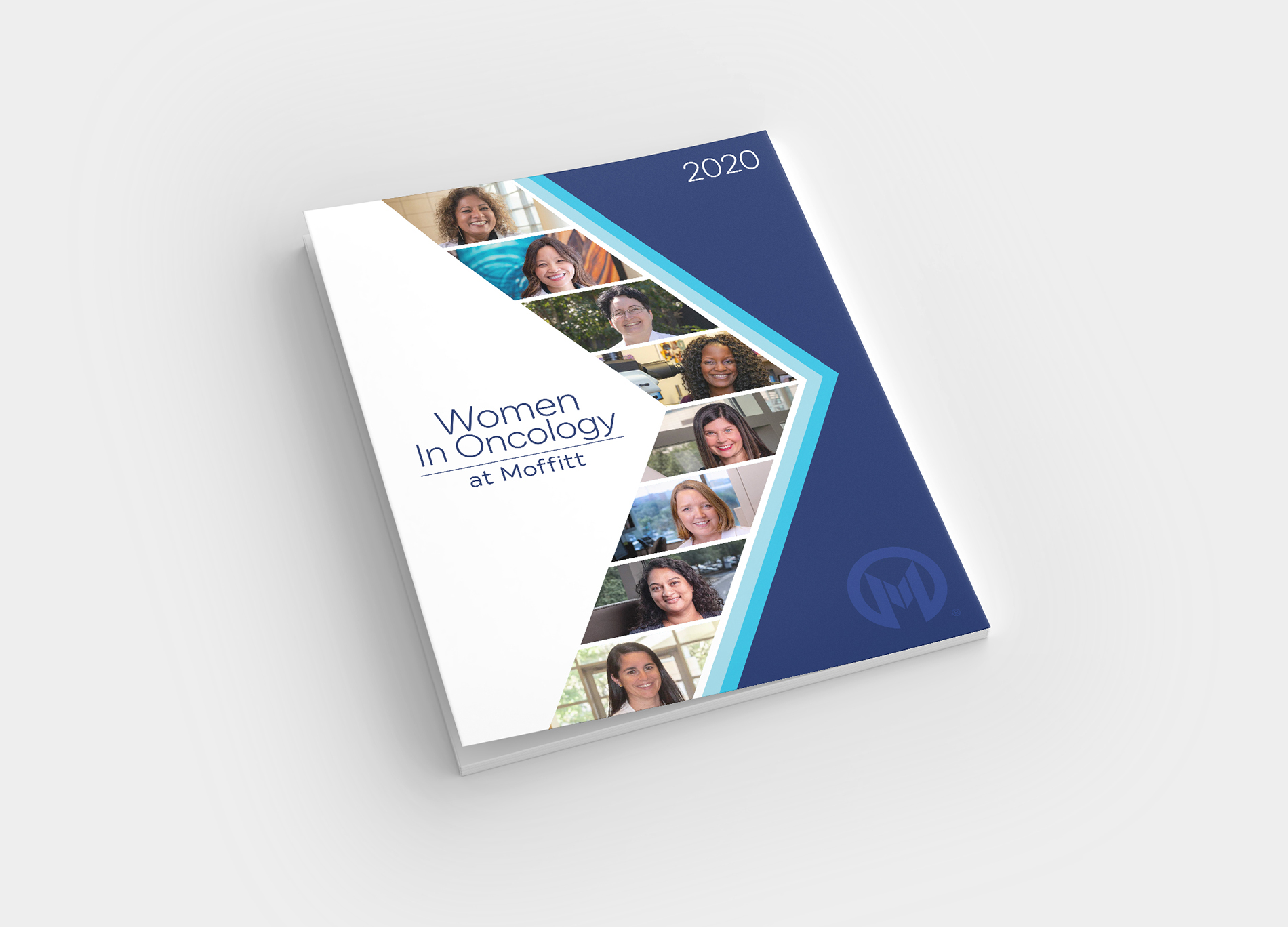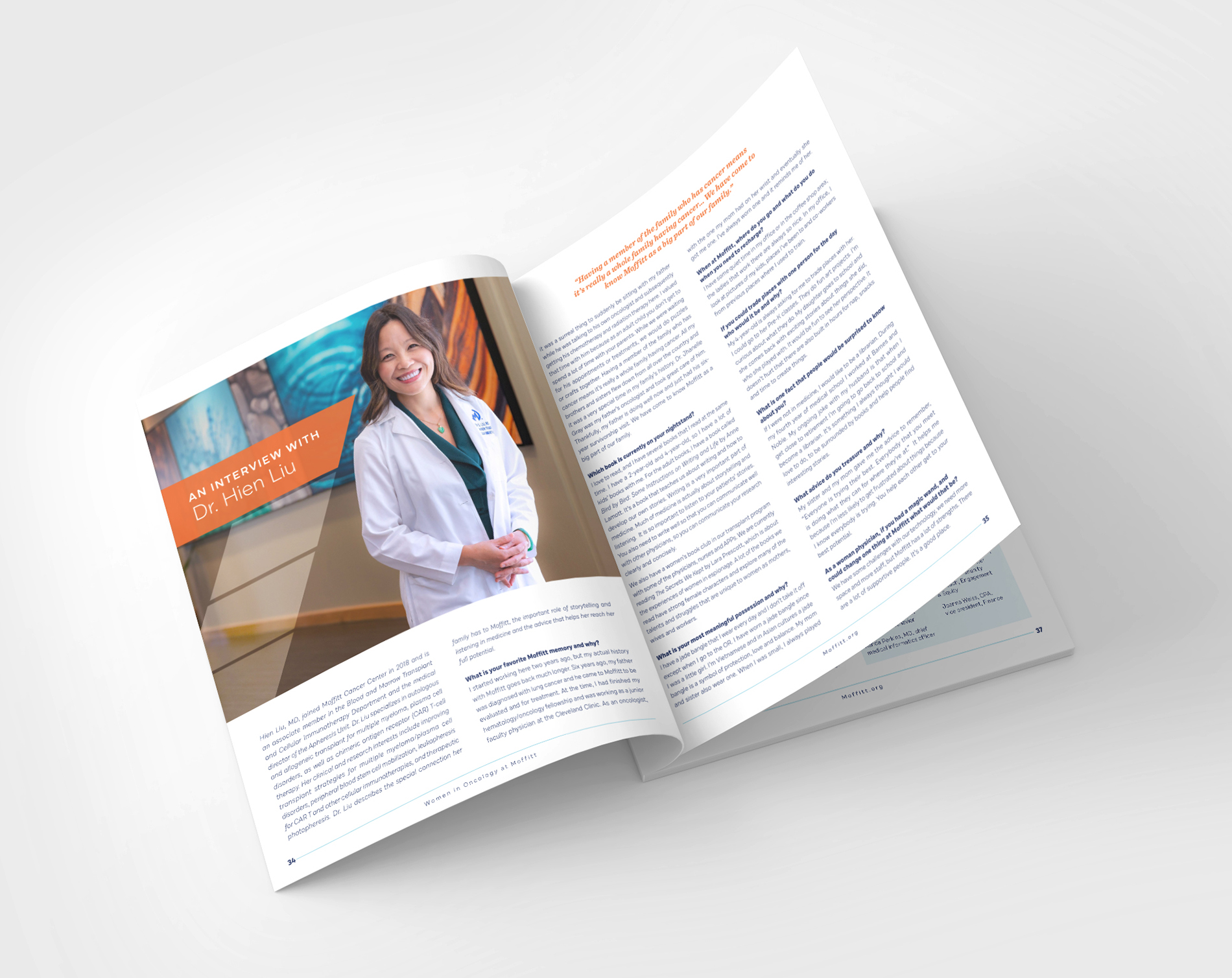 MOFFITT CANCER CENTER 2019 ANNUAL REPORT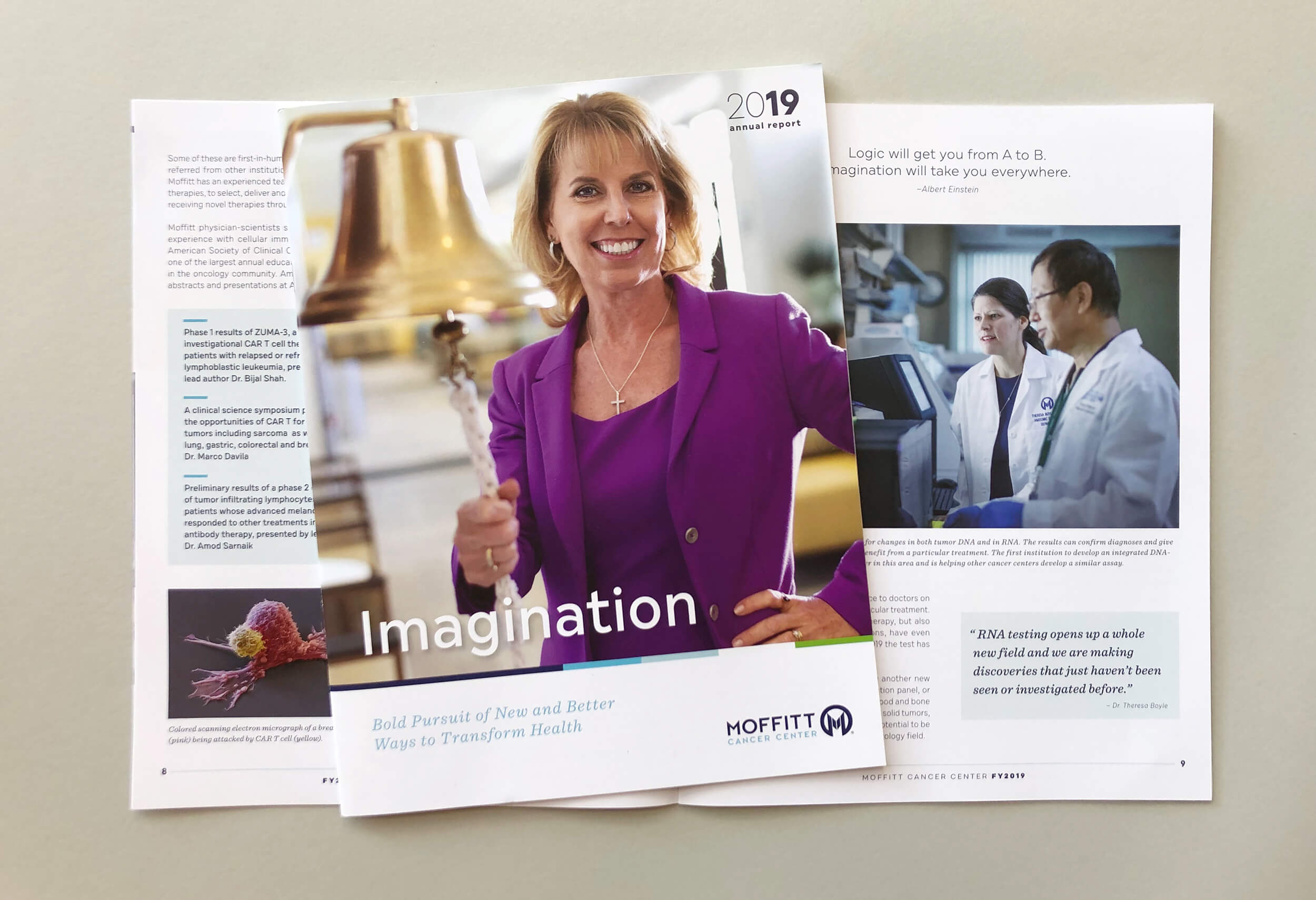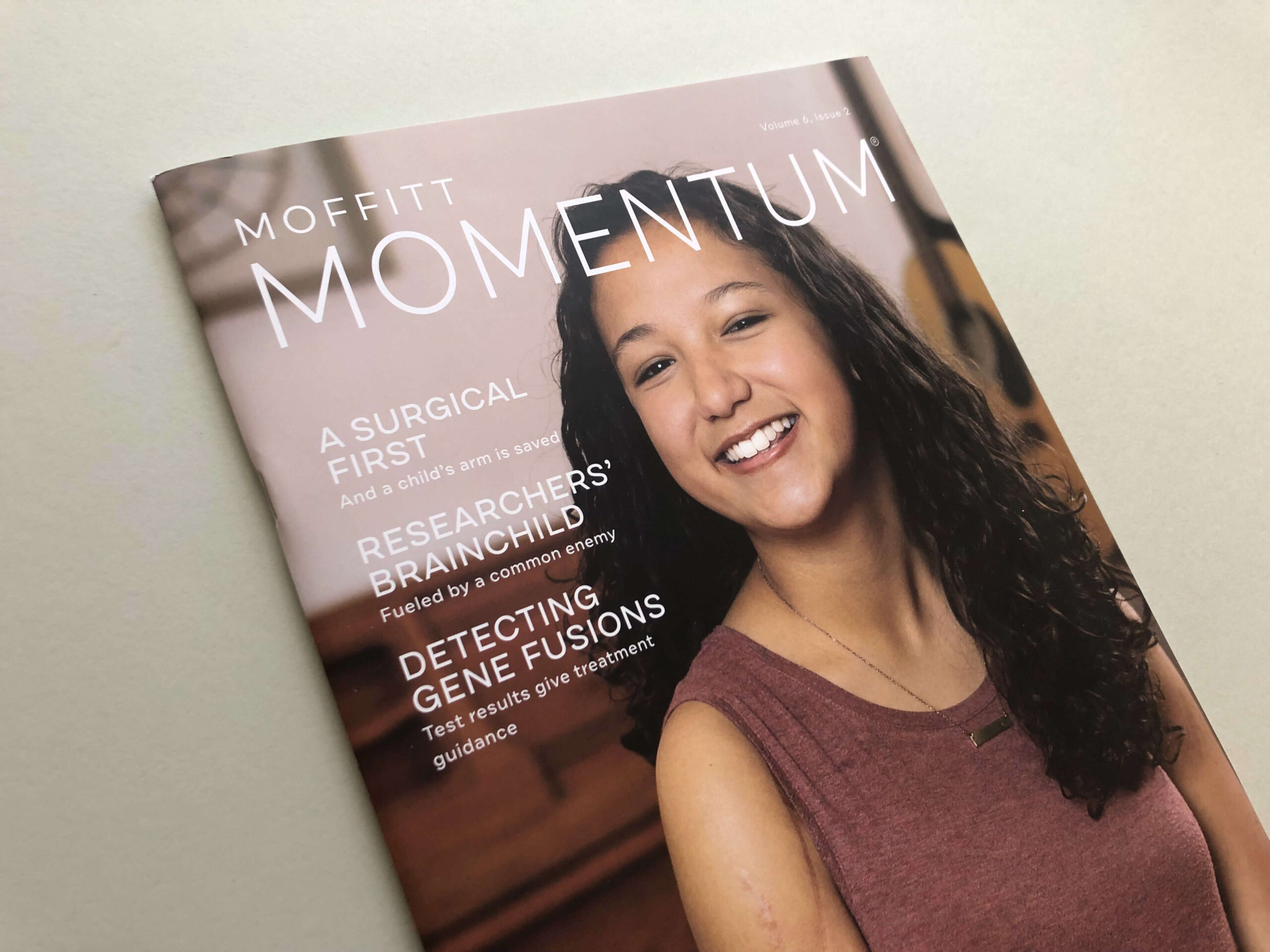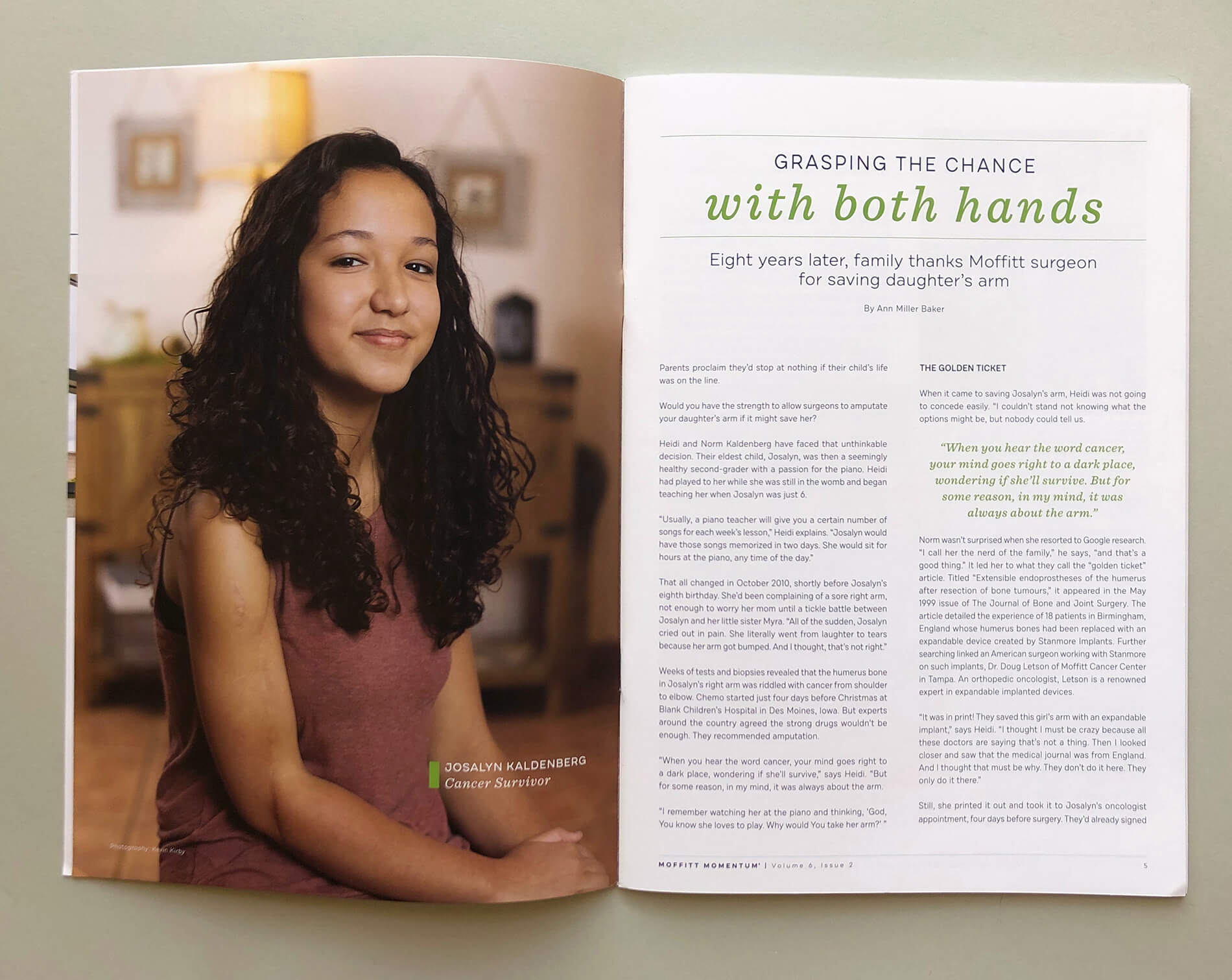 ANNUAL REPORT – OFFICE OF TECHNOLOGY
MANAGEMENT AND COMMERCIALIZATION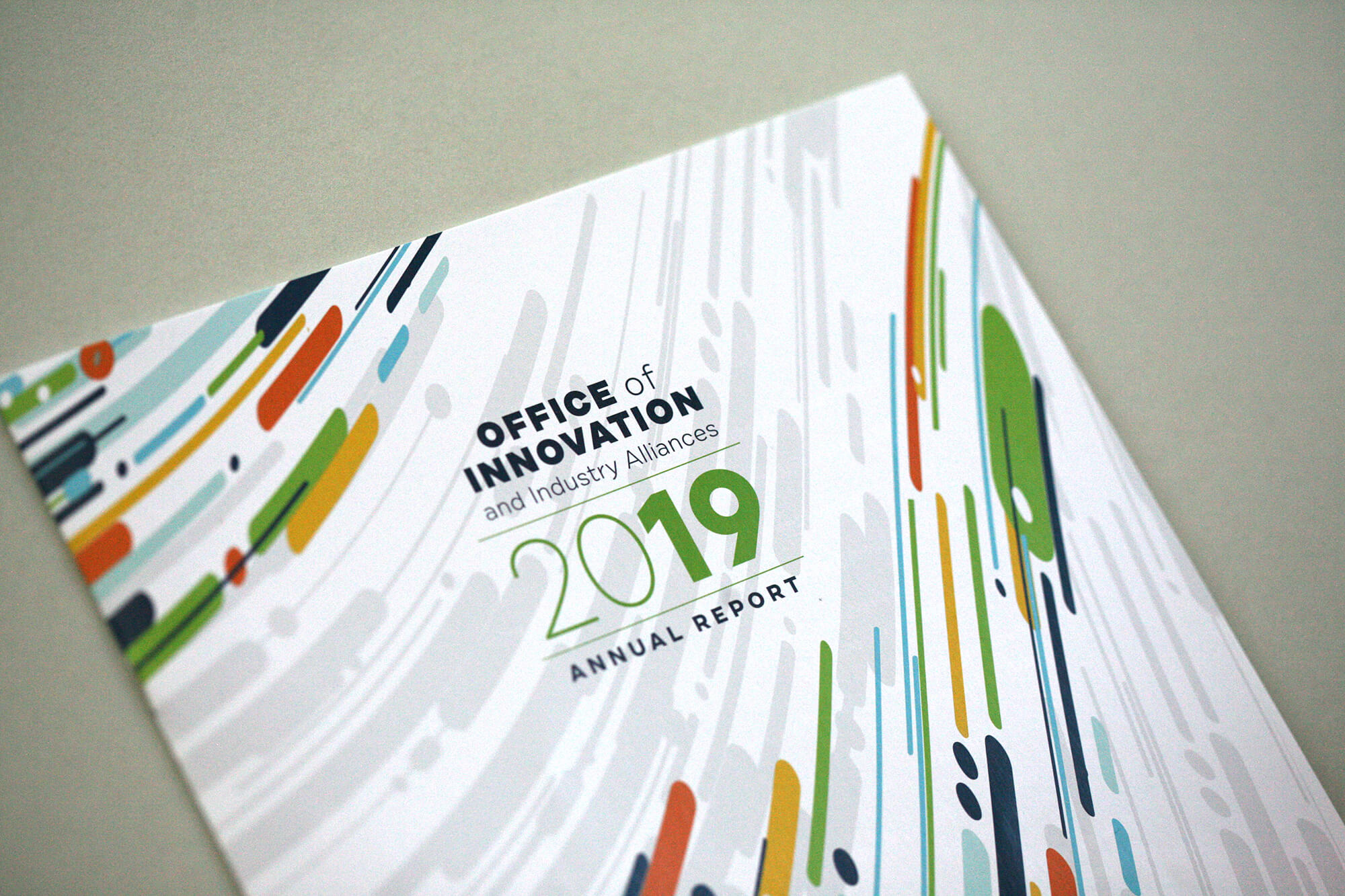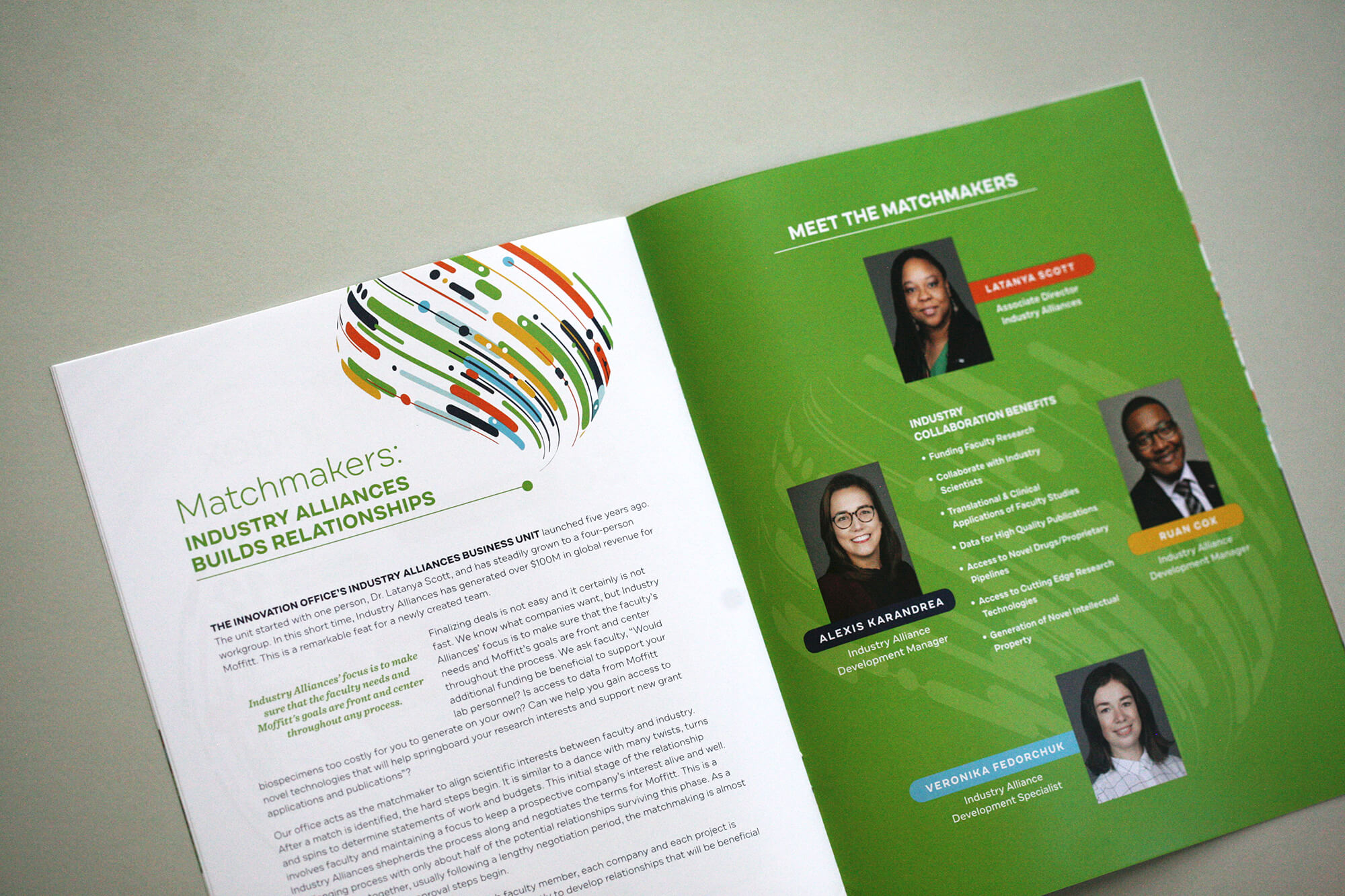 WOMEN IN ONCOLOGY MAGAZINE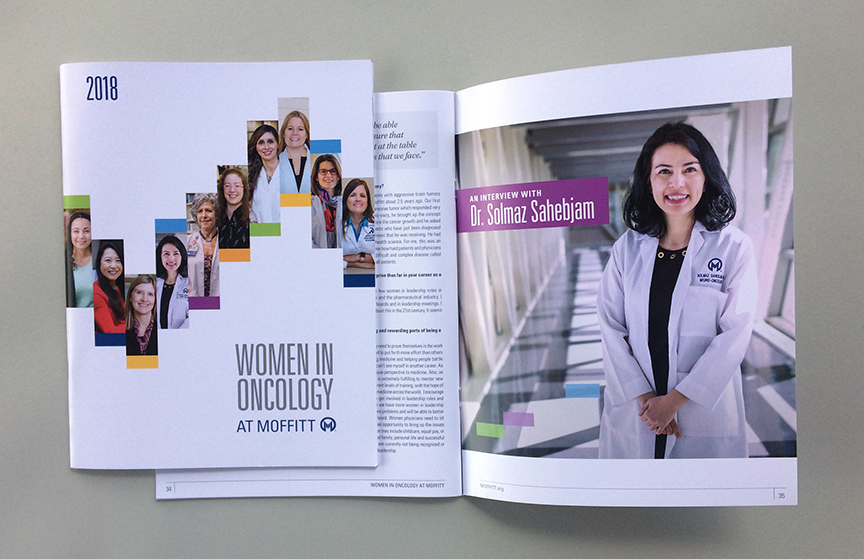 PROJECT DETAILS:
CLIENT: Moffitt Cancer Center
OVERVIEW: H. Lee Moffitt Cancer Center and Research Institute is a world-renowned, non-profit cancer treatment and research center located in Tampa, FL.
THEIR CUSTOMER: The ultimate customer is the patients they serve. Those who receive annual reports and magazines are potential donors, physicians, researchers, and governmental constituents with the ability to help in the funding of their life-saving research and treatment for cancer patients.
SERVICES:
Annual Report design for Moffitt Cancer Center, Moffitt Medical Group and The Office of Innovation and Industry Alliances
Design and photo supervision for Momentum, their bi-annual magazine. Web-friendly pdfs of the stories are provided to the web team
Custom infographics
Design of Women In Oncology at Moffitt Magazine